BURRATA & HEIRLOOM TOMATOES
Are you wondering what to do with all those fresh, tasty, garden tomatoes????
Ingredients
• Burrata
• Tomatoes
• Fresh Basil
• Salt
• Pepper
• Olive Oil
• Balsamic Vinegar (optional)
PREPARATION
Slice the tomatoes thick and layer on plate. Place burrata on plate, drizzle with olive oil and sprinkle with fresh ground pepper and salt. Add fresh basil. If you wish add a few drops of balsamic vinegar. I added white balsamic to this dish.
Serve. Can be shared and divided up or kept all to one's self!
What the Heck is Burrata???
Burrata, meaning "buttery" in Italian is a fresh cheese made from a mix of mozzarella and cream. The outside thin shell is a pasta filata curd made of buffalo and/or cow's milk mozzarella while the insides contain a soft, doughy, stringy, mixture of curd and fresh cream. The cheese originated in the Apulia region of Italy known for sheep farming and agriculture.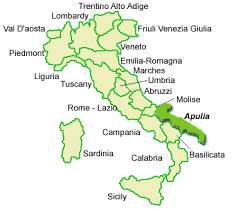 It is sold traditionally in asphodel leaves with a polyethylene plastic bag over it. The green color of asphodel leaves is an indicator of the freshness of the cheese.
But you can find it in the gourmet cheese case of your local grocer. It will be in single containers next to other container type cheeses.
It's a bit pricey BUT WELL WORTH IT!!!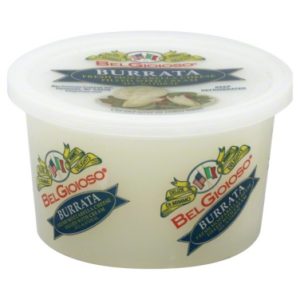 When you cut open a Burrata, it oozes with buttery and creamy panna containing scraps of mozzarella. The cream has a rich flavor and has to be eaten immediately since it is a fresh cheese. Burrata is usually served fresh at room. The taste of Burrata goes well with salads, crusty bread, and prosciutto, or fresh tomatoes with olive oil.  It is soooooooo goooood!