Salsa Fresca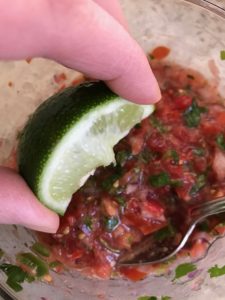 Ingredients
Ripe tomatoes
Onion ( I prefer white but red is good too)
Fesh Cilantro
Jalapeno
salt
cumin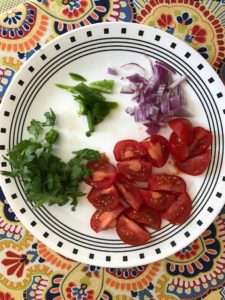 Prep
cut into portion sizes ( see picture). Put into food processor and pulse a couple of times, until desired consistency. Add a Fesh squeeze of lime juice and salt & cumin. You can add a little extra salt…it's needed to bring out the taste of the veggies.
If you're not sure of how much onion or pepper or other spices, just add slowly, until you get to the taste you like.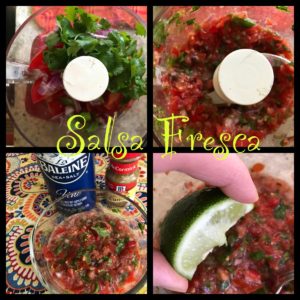 It's ready to serve. Should last a week in the fridge; but if it's good it'll go fast!!!