Chopped Salad with Grilled Flank Steak.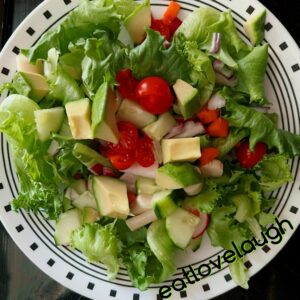 Ingredients:
Flank Steak (or other protein)

Carrot

Radish

Red Onion

Cucumber

Cherry Tomatoes

Hearts of Palm

Avocado

Green Leaf Lettuce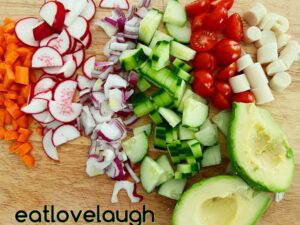 How to Make: 
Marinate Flank Steak for at least 30 mins.
And Grill to preferred doneness. 
Chop all the veggies into small bite size pieces.  Toss together, plate and serve with your favorite vinaigrette or without dressing and add your sliced steak.  My kids loved this one. Perfect lunch after working in the yard and getting ready for the summer.  This salad can be served the next day with cold steak, too. (Just be sure to add a little lime juice to the avocado so it doesn't turn brown).