It's Tuesday and we got our CSA basket from The Farm.
This week had some red leaf lettuce, strawberries, and radishes that we turned into a delicious salad. Not to mention we roasted the cauliflower and served it along side some beef tenderloin.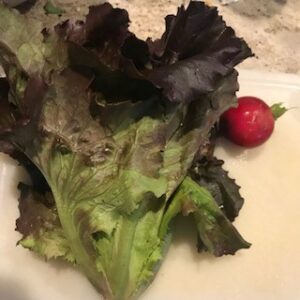 Ingredients
5 Strawberries halved
1 radish sliced thin
1 head of red leaf lettuce
crumbled blue cheese
1/2 cup chopped walnuts
olive oil
balsamic vinegar
salt & pepper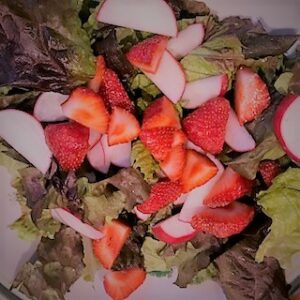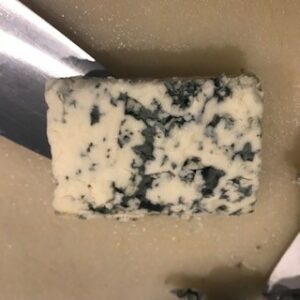 Prep
clean and chop lettuce and place in a large bowl. Add the cut strawberries, chopped walnuts and blue cheese to the top.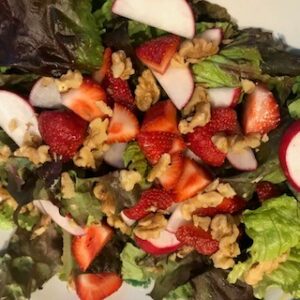 Drizzle with olive oil and balsamic vinegar and sprinkle with salt & pepper. Toss and serve. DELICIOUS!