Quick & Easy Escarole & Beans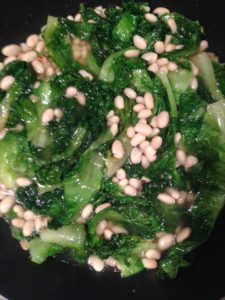 Ingredients
1 bunch escarole washed and chopped
4 cloves garlic rough chop
2-3 tbspn olive oil
Dash of crushed red pepper
1 can 15-16oz cannelloni beans
1 can chicken or veggie broth 15-16 oz
Freshly grated Parmesan cheese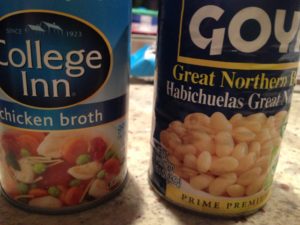 Prep
Clean and chop escarole. Set aside.
Sauté garlic and crushed red pepper over medium heat, until it Browns a bit ( gives it a roasted flavor). Add escarole and Cook down. When it's mostly wilted add a can of beans ( rinse them first) and adds can of broth. Turn to high heat until it boils. Tah-dah. It's ready!!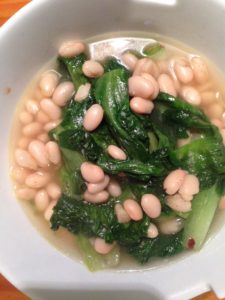 Serve In Bowls with freshly grated cHeese. Add salt & pepper to taste if you like.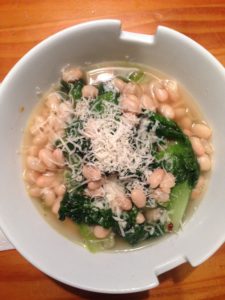 This would go well with a good toasted crusty bread drizzled with olive oil.
Enjoy. Serves 2. Double escarole & beans if you're serving more.