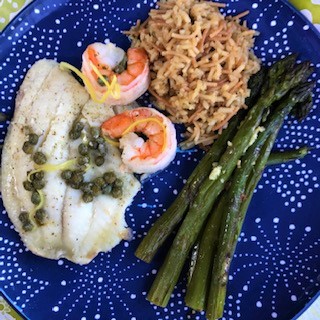 Grilled Fish & Shrimp Piccata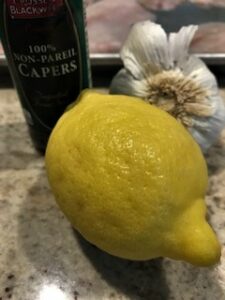 Ingredients
1/2 teaspoon grated lemon zest
3 tablespoons lemon juice
2 tablespoons olive oil
2 garlic cloves, minced
2 teaspoons capers, drained
3 tablespoons minced fresh basil
6 *fillets (4 ounces each)
12 cleaned, peeled large shrimp
1/2 teaspoon salt
1/4 teaspoon pepper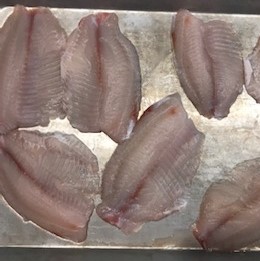 Prep
In a small bowl, whisk lemon zest, lemon juice, oil and garlic until blended; stir in capers. Brush remaining mixture onto both sides of fish; sprinkle with salt and pepper.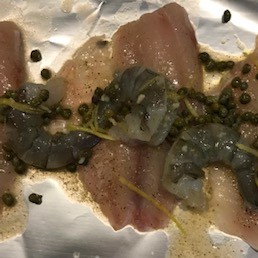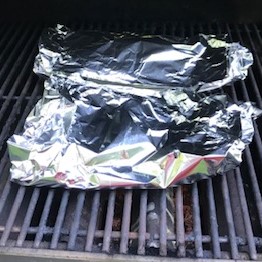 Place in Foil Pouch and grill fish & shrimp, covered, over medium heat 6-8 minutes or until fish just begins to flake easily with a fork.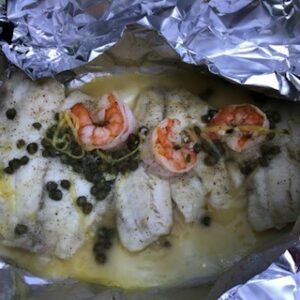 Plate and sprinkle with basil.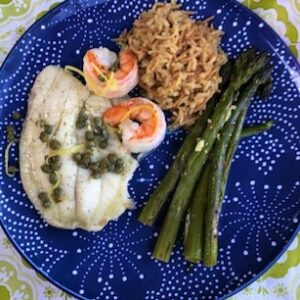 *You can use tilapia, haddock, or flounder fillets.
My kids loved this!
Serve with rice and grilled asparagus.