MUSHROOM STROGANOFF
vegan dish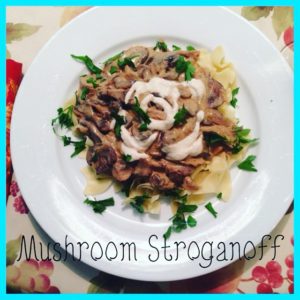 Ingredients:
• 2/3 cup raw cashews
• 2 teaspoons red wine vinegar
• Pinch fine sea salt
• 1 1/2 pound assorted mushrooms
• 3 shallots, thinly sliced
• 2 1/2 cups vegetable broth ( or 1 cup sherry & 1 1/2 cups broth)
• 1 tablespoon Dijon mustard
• 1 tablespoon paprika
dash cayenne for a bit of heat
• 1/2 teaspoon ground black pepper
• 3 tablespoons chopped fresh parsley for garnish
PREPARATION
Place cashews in a small bowl and cover by about 1 inch with boiling water. Let soak 30 minutes. Drain, discarding soaking liquid. In a blender, combine cashews, 1/4 cup water, vinegar and salt, and blend until smooth; add more water a tablespoon at a time as needed to make a cashew cream.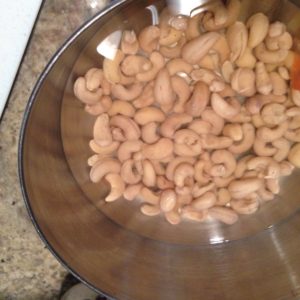 Slice , or Halve or quarter smaller mushrooms and thickly slice larger ones. Place mushrooms and shallots in a heavy pot and set over medium heat. Cook, stirring frequently, until the mushrooms begin to brown; add broth a few tablespoons at a time to keep mushrooms from sticking to the bottom of the pan. Cook, adding more broth as needed, until mushrooms are browned and softened, 10 to 12 minutes.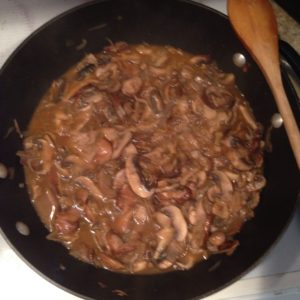 Stir in remaining broth, mustard, paprika, sherry, and pepper. Bring to a boil, lower heat, and simmer until mushrooms are very tender and sauce is thickened, about 25 minutes. Stir in 1/2 cup of cashew cream. Sprinkle with parsley and serve with remaining cashew cream on the side.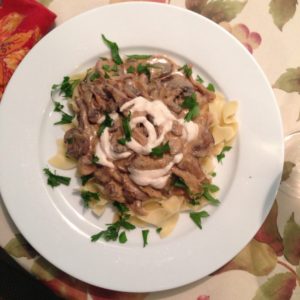 Serve as is or over egg noodles. Skip noodles if you want to make it gluten free.  You can see over barley, too .