Mystic, Connecticut.
Whike visiting this quaint little historic town my friend asked "What does Mystic mean?"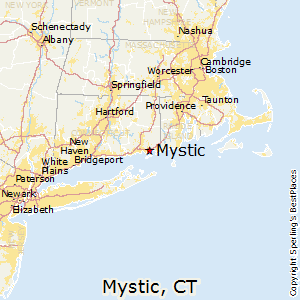 The Mystic River Bascule Bridge crosses the river in the center of the village. According to the Mystic River Historical Society, the name "Mystic" is derived from the Pequot term "missi-tuk", describing a large river whose waters are driven into waves by tides or wind.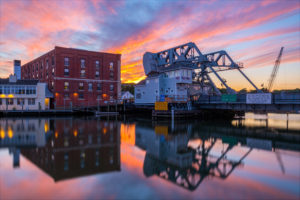 Fie more information about a Mystic check out this link http://www.bestplaces.net/city/connecticut/mystic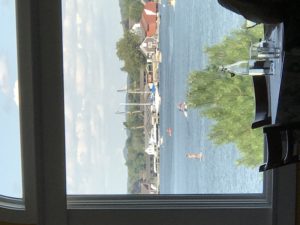 Views from S&P Oyster House