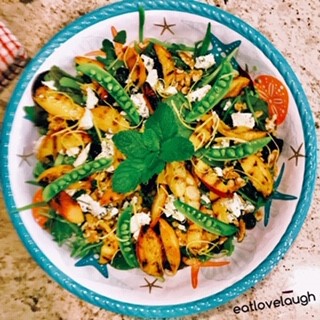 Grilled Peach, Blueberry, & Snap Pea Salad
I love getting fresh veggies from The Farm.   We participate in the CSA shares.  This past week we got some Snap Peas in our basket.  I think they will be perfect for a summer salad.
We plan to share this dish at our bbq this weekend.  I'm pretty sure it's going to go well with the BBQ Ribs and BBQ Chicken we have planned for the menu.
Give it a try….and make any variations you like.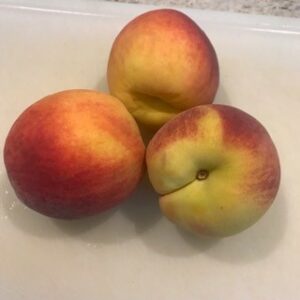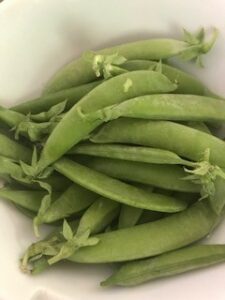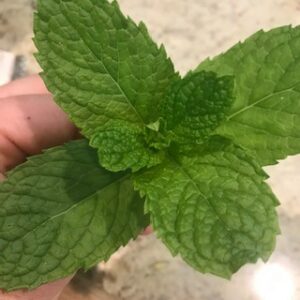 Ingredients
3 Peaches
1 cup Blueberries
2 cups Snap Peas
¼ cup crumbled Blue Cheese
¼ chopped walnuts
4 cups mixed greens & arugula
3-4 mint leaves finely chopped or muddled
1 lemon (juice & zest)
½ cup olive oil
2-3 tbspn honey
Salt
Pepper
Prep
Clean, slice and grill your peaches. Set aside.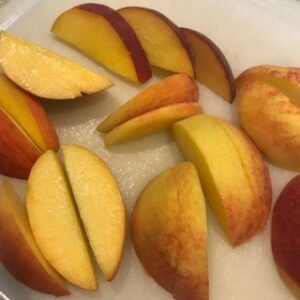 Dressing: Whisk together olive oil, mint, lemon zest, honey, and salt & pepper. Pour into large salad bowl. You will top all your ingredients, then mix when ready to serve.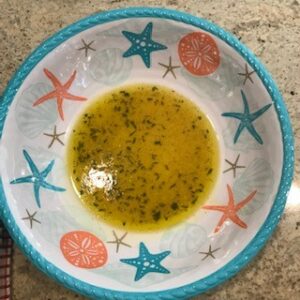 Rinse and place arugula/mixed greens in a large bowl on top of dressing.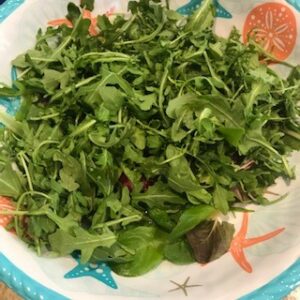 Blanch your snap peas in salted water..just a quick dip. Pull strings of and slice some in ½ to see the peas (for effect) and thinly slice the sides of the rest. Add to the top of the greens.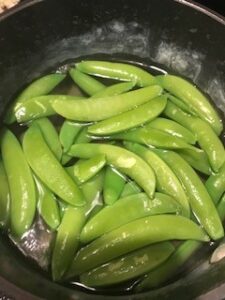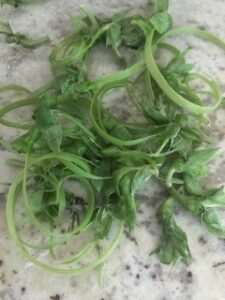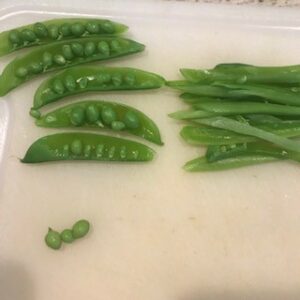 Add peaches (you can cut smaller if you like to have bite size pieces). Add the crumbled blue cheese, blueberries, and chopped nuts to the top.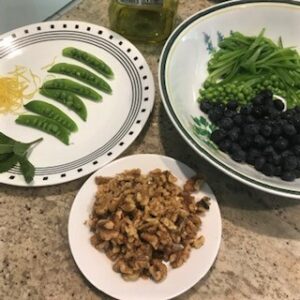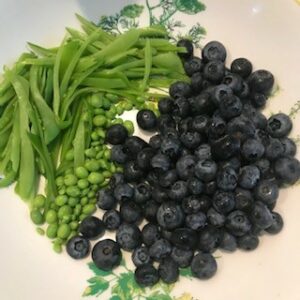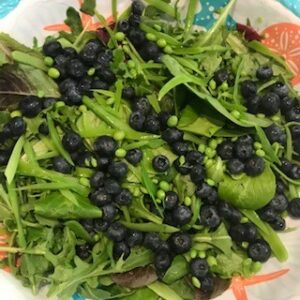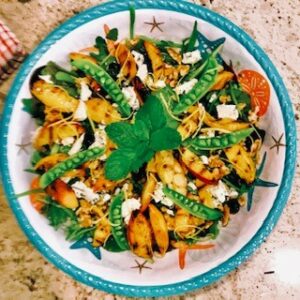 Place on table and toss in front of guests. Summer Salad is Ready!
Toss before serving. 
BTW this is the first time a garden salad was gone before all the other sides at at summer bbq.  I hope you enjoy it as much as we did.