Pot Roast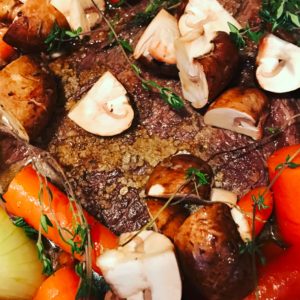 Ingredients
4-5 lbs Chuck Roast
6 cloves garlic – peeled and crushed
2 onions – cut in half
6 carrots – peeled and cut into 2-3 inch pieces
4-6 cups of beef broth
small package of button mushrooms (cut if large in size)
salt and pepper
few springs of thyme
Olive Oil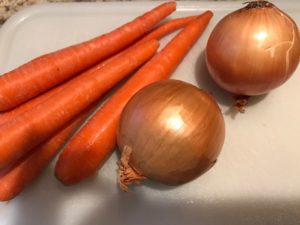 Prep
In a large ductch oven heat the oil (dizzle on bottom of pan). Place in onions and brown. Remove and set aside. Add carrots and brown, remove and set aside. Season meat with kosher salt and pepper. Be generous with seasoning.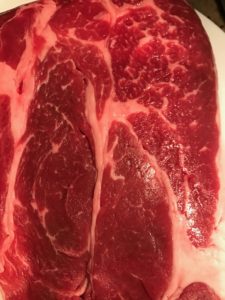 Place meat in pan ( add more oil if necessary), and brown. Flip over and brown again.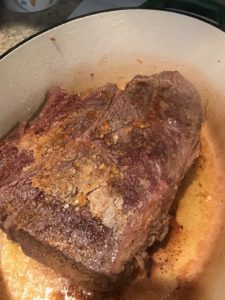 I keep the lid on during the browning of veggies and meat ( to prevent splatter). Remove meat. Turn off heat. Add some beef broth and deglaze the pan and scrape up the tasty bits.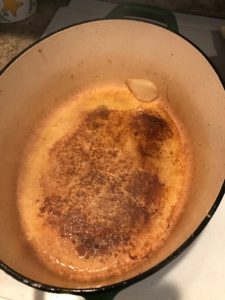 Add meat back to pan, layer onions, carrots and mushrooms. Pour in Broth, on sides, not over meat, and fill to about 1/2 way to 3/4 way up the side of the meat. Add a few sprigs of thyme. Cover and place in the oven for 4-5 hours at 275 degrees. Serve with buttered noodles or mashed potatoes.