Perfect Hard Boiled Eggs
Just in time for Easter!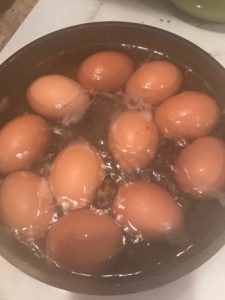 INGREDIENTS
1 dozen eggs – free range preferably.
2 tables kosher salt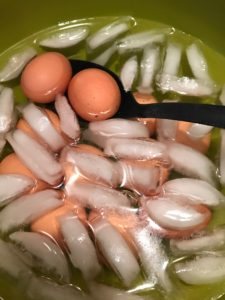 PREP
Place eggs gently in low pan. Cover with cold water.  Add salt.  Bring to a gentle boil, turn to medium heat and let simmer for exactly 10 minutes.   Place in ice bath to stop cooking.  This will keep the yolks perfectly yellow.