Rigatoni with Sausage & Fennel * ( you can make it vegetarian, too)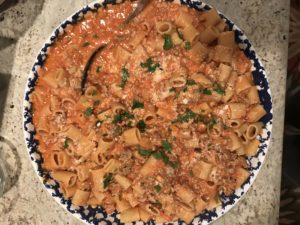 Ingredients
1 yellow onion
4 cloves garlic
1 carrot
1/2 bulb fennel
1 lb ground veal
1 lb sweet Italian sausage
1 cup dry white wine
1cup veggie stock (or chicken )
1/4 cup grated Parmesan cheese
2cups half & half
15 oz can crushed tomatoes
2 oz tomato paste
Olive oil (2-4tbspn)
Salt
Pepper
Crushed Red Pepper
1lb rigatoni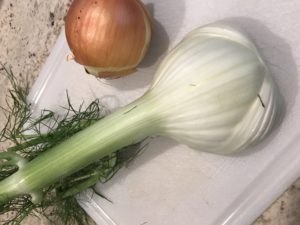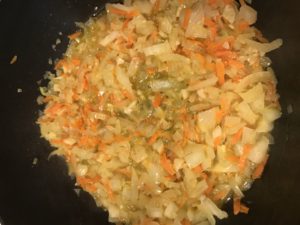 Prep
Mince garlic, finely chop onion, finely chop fennel, and shred carrot.  Add to large pan and sauté in olive oil. Add 1cup of white wine. Reduce liquid. Set aside.
Saute veal, remove from pan, sauted sausage. Remove fat -leave about 1-2tbspn of fat in pan. Add veggies and veal and 1 cup of stock. Add tomatoes. Simmer for 10-15 mins. Add stock, salt, pepper, crushed red, and grated cheese. Stir and let simmer. Add half& half. Stir. Ready to serve.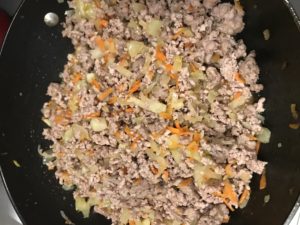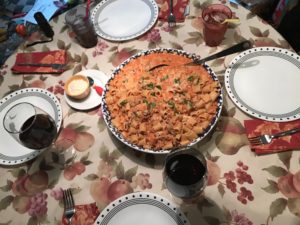 Toss over Rigatoni. Add more grated cheese.
*VEGETARIAN – NO MEAT (obviously, and use Vegetable Stock).