Shitake Mushroom & Shrimp Egg Rolls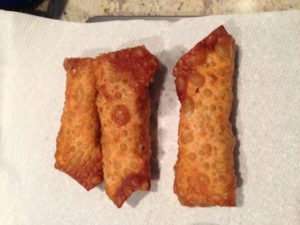 Ingredients
6- 8 oz chopped shitake mushrooms
cup of Kimchi chopped
1 carrot shredded
1 celery stalk finely chopped
1 pound shrimp cooked and chopped ( buy it cleaned and frozen and just thaw and chop)
2 tablespoons diced shallot
2 cloves of minced garlic
tablespoon of minced ginger
2 tablespoons olive oil
1/2 teaspoon sesame oil
1/2 teaspoon fish sauce
1 tablespoon soy sauce
Egg Roll Wrappers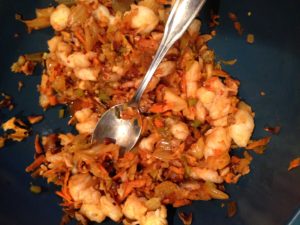 Preparation
Clean and finely chop vegetables,chop shrimp
Mince garlic and ginger
add to pan with olive oil, soy sauce, fish sauce and sesame oil
Fill Wrappers with about 1-2 tablespoons of filling.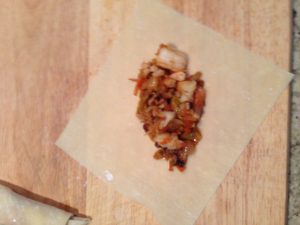 Place wrapper in diamond shape, Place filling towards bottom-center, fold bottom corner, fold side corners ( wet sides), roll and wet final corner. TAHHHDAHH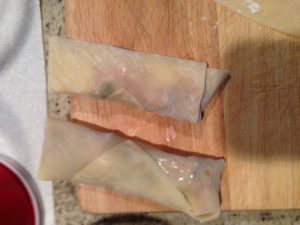 Fry approximately 3 minutes at 350 degrees.
Remove from oil, drain on paper towels.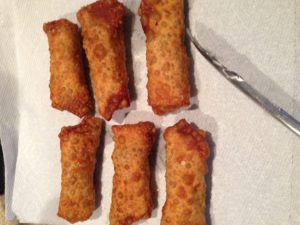 serve with soy sauce or hot mustard sauce.