Sweet Potato, Tomato, Squah Tian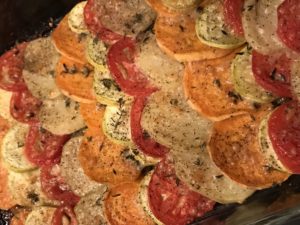 Ingredients
1 yellow onion sliced thin
1 yellow squash sliced thin
1 sweet potato peeled and sliced thin
2  yukon gold potatoes peeled and sliced thin
2 plum tomatoes sliced thin
3-4 springs of fresh thyme
4-5 tablespoons of grated parmesean cheese
olive oil
salt
pepper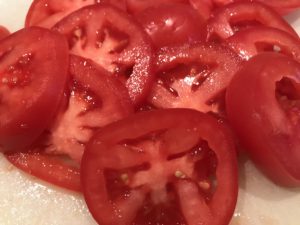 Prep
Saute the onions in olive oil.  When cooked place in greased (cooking spray) glass baking dish.   Layer vegetables and with each layer sprinkle salt, pepper, cheese and bit a of thyme.   When all veggies are layered.  Drizzle with olive oil.   Sprinkle more grated cheese if you like.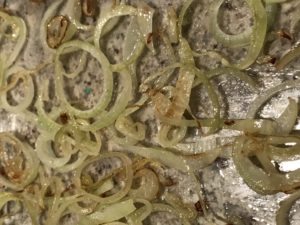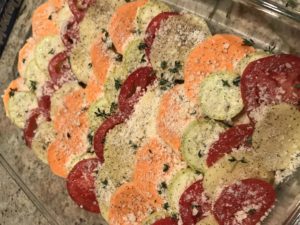 Cover with parchment paper and aluminum foil.  Bake at 350 degrees covered for 30 minutes.  Uncover and continue baking for another 30 minutes or until golden brown.  Remove and ready to serve.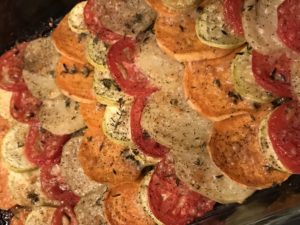 Pairs well as a side with fish, chicken or eggs.  I used the leftovers for breakfast and placed an easy-over egg on top.