Blackberry, Feta, & Melon Salad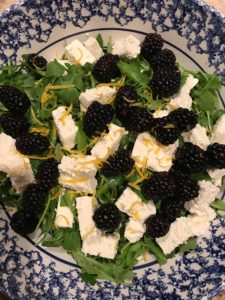 Ingredients
1/2 honeydew melon cubed
1 small bag of arugula
1 lemon ( zest whole, juice 1/2)
1 small package blackberries
1/4 cup olive oil
1/2 shallot diced fine
salt & pepper
1 small package feta cheese cut into cubes -same size as melon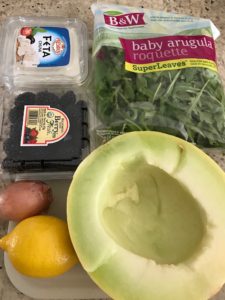 Prep
wash & dry well the arugula
cube melon and pace in bottom of large bowl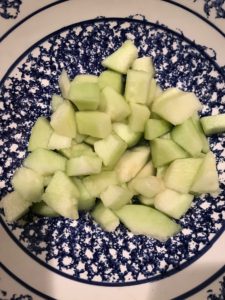 cut and cube the cheese, set aside
add the arugula on top of the melon, then the berries, then, the cheese, then the lemon zest,  Lastly, drizzle dressing over toss and serve immediately.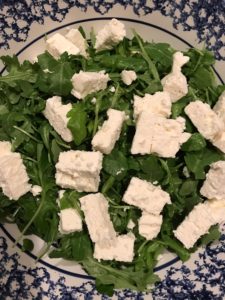 make the vinegarette- juice of 1/2 lemon, diced shallot, salt, pepper, and olive oil  mix well .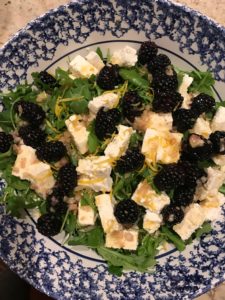 This is  a very light and refreshing salad.  Would be perfect on a warm summer night with some prosecco or champagne and good friends .  Serves 4-6 depending on portion sizes.
Watch  this to see how it's made.