Buffalo Cauliflower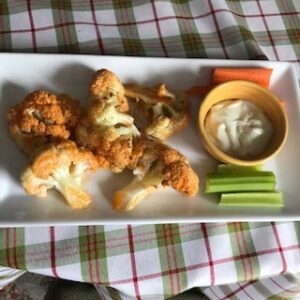 Ingredients
Cauliflower washed and separated
Salt
Pepper
Garlic Powder
Olive Oil
Buffalo Wing Sauce
Blue Cheese Dressing
Carrots
Celery
Prep
Wash and cut the cauliflower into bit size pieces. Season with salt, pepper, garlic powder and drizzle with olive oil.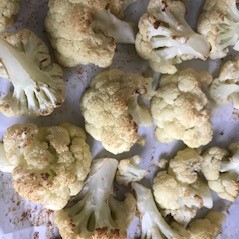 Roast in oven at 350 degrees for 30-40 minutes. Test for desired tenderness.
Remove and toss with Buffalo Wing Sauce.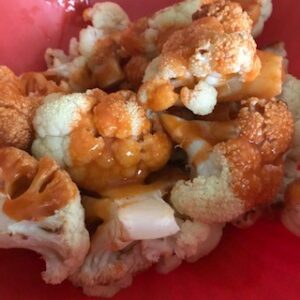 Serve with blue cheese dip and carrot and/or celery sticks.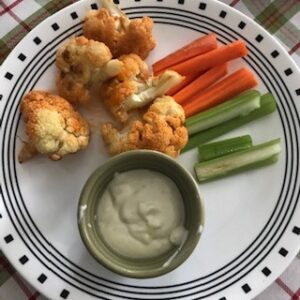 Makes for a healthy "pub night" at home.