Creamy Crab Cake Sauce & Lemon Caper Sauce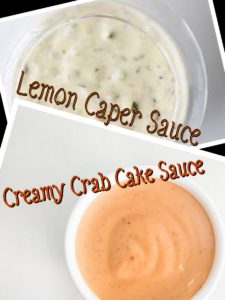 Lemon Caper Sauce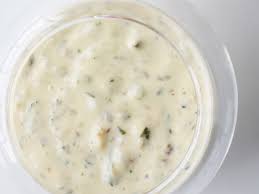 Ingredients
1 cup Mayo
Fresh squeezed juice of 1/2 lemon
salt & pepper to taste
2-4 tablespoons of capers.
Mix all together and chill.  Serve with Crab Cakes or other fried fish.
Creamy Crab Cake Sauce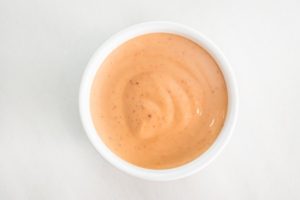 Basically you're using the cocktail sauce recipe from Jan. 2 post and adding mayonnaise. You'll add about 1/4 cup of cocktail sauce to 1 cup of mayonnaise for the Creamy Crab Cake Sauce.  Jan. 2 post below.
PLEASE NOTE THIS IS  MORE COCKTAIL SAUCE THAN YOU NEED FOR RECIPE.
2 cups ketchup
3-6 tbspn horseradish
1 tbspn fresh squeezed lemon juice
1 tbspn finely minced shallot
1 tbspn Worcestershire sauce
3-6 dashes of Tabasco sauce
1 cup of Mayo.
Mix all together.