Fettuccine Alfredo with Roasted Cauliflower & Peas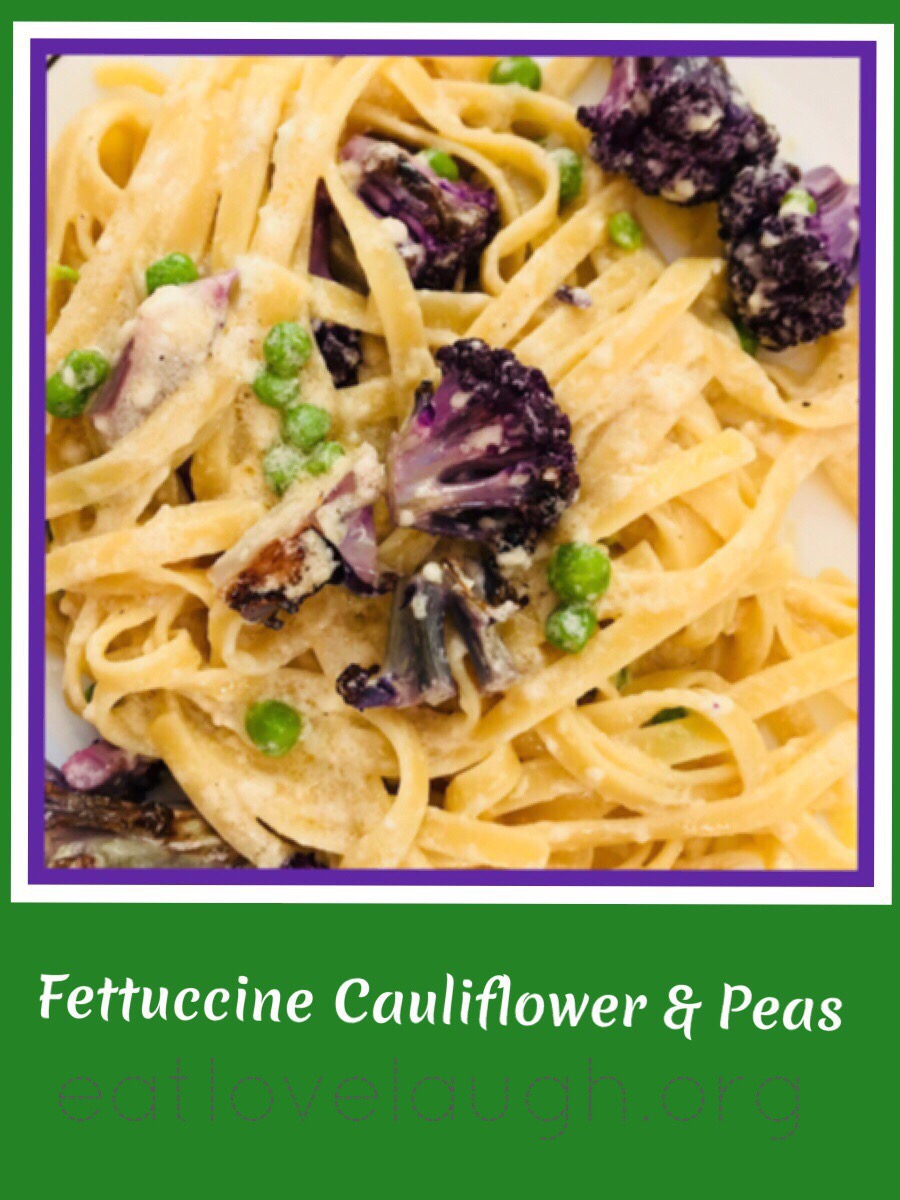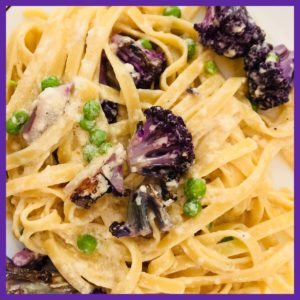 Ingredients
1 head of cauliflower
1 cup peas
1 clove of garlic minced
2 tbspn olive oil
1 1/2 sticks butter
1 1/2 cups grated Parmesan cheese
salt & pepper
1 lb fettuccine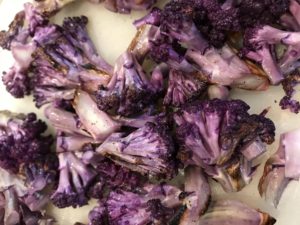 Prep
Cut cauliflower toss with olive oil, salt, pepper, and garlic powder. Grill on high heat.  Turn to brown all sides. Set aside.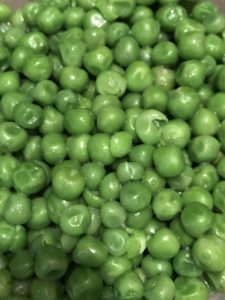 Make Alfredo sauce. Melt butter on low heat. Add minced garlic.Turn heat to medium. Saute. Add 1cup 1/2 & 1/2 cream.  Stir in 1 1/2 cups of grated Parmesan cheese. Add salt & Peppe to taste.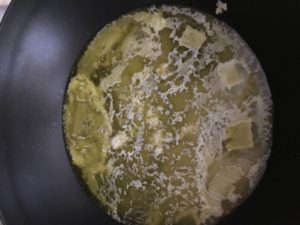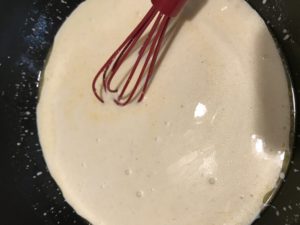 Add cooked pasta, peas, and cauliflower & toss.