Heart Healthy Trail Mix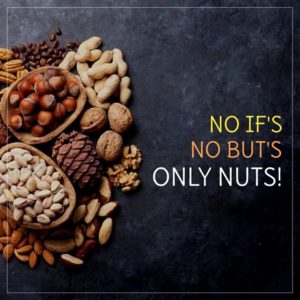 Nuts are great sources of good fats, antioxidants, and proteins. Because they contains "good" fats they are key in supporting the body's health by helping your live longer and aids in the reduction of bad cholesterol.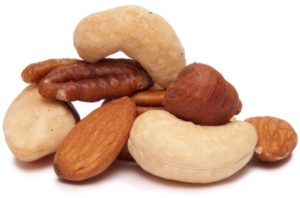 Nuts are great to add to meals and recipes or just have a snack during the day. My kids are 8 and 14. The 8 year old comes home from school hungry and wanting a satisfying snack. This is a good hold-me-over until dinner time. The 14 year is involved in high school athletics and needs something after school before practice. This is something that is quick and easy to eat and provides the energy and protein and growing body needs.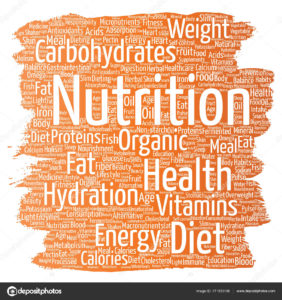 So this week they made a list of types of nuts, seeds, and dried fruits (and chocolate) to create original works of art known as My SUPER Healthy Trail Mix. Each blend affords the kids various nutrients to meet their individual needs. Of course this will change over time based on tastes, body needs, and experimentation.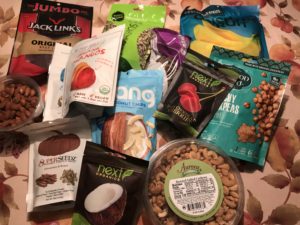 It's a great way to get your kids to eat healthy snacks and they can make it themselves.
By the way, I made a couple variations for Dan and me, too. Easy, work day snacks when you're hungry or losing steam. Nuts are good for you in moderation. #eathealthy #behappy
Ila's Recipe ~ sweet
Pumpkin Seeds with Cinnamon & Sugar
Dark Chocolate Covered Cherries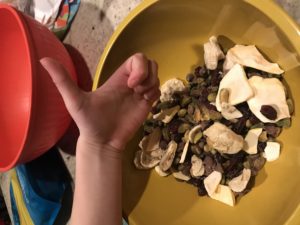 Jack's Recipe~savory
Pumpkin Seeds with Sea Salt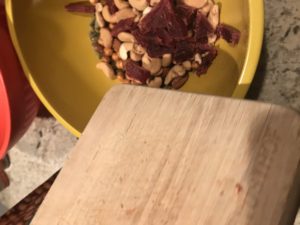 Individual Nuts Nutrition Listed Below
Source- https://www.fastachi.com/nuts_health_benefits
Highest in calcium of all nuts. Almonds are also high in fiber, vitamin E and magnesium. Almonds help lower cholesterol and reduce the risk of heart disease, and can help protect against diabetes.
Rich in iron, high in magnesium (more than almonds), and the unsaturated fat is predominantly oleic acid (the same as in olive oil). Cashews help prevent cancer, promote a healthy heart and strong bones, and also are good for your skin and hair (they are rich in copper).
High in omega 3 fats, antioxidants, and phytosterols. Walnuts are good for your heart, can help protect against cancer, and are good for your brain aiding in reducing depression and the risk of age related diseases, such as Alzheimer's.
Rich in unsaturated fats (mostly oleic acid), high in magnesium, calcium and vitamins B and E. Hazelnuts are good for your heart, help reduce the risk of cancer, and aid in muscle, skin, bone, joint and digestive health.
Technically a legume, highest amount of folates compared to other nuts; folates are essential for brain development. Peanuts are also high in Vitamin E. Peanuts promote a healthy pregnancy because of the high folates which help reduce the risk of birth defects. Peanuts also boost memory, help fight depression, and reduces the risk of heart disease.
Although high calories and fat, they are still good for you – especially men. Pecans contain beta-sitisterol which is aids in the relief of an enlarged prostate.