Lemon Blueberry Cupcakes with Cream Cheese Frosting
I was short on time –so so used box cake mix  ?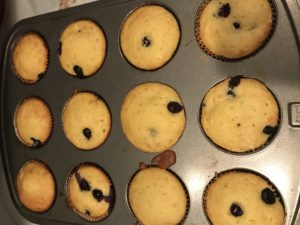 Ingredients
box cake mix
1 1/2 cups fresh blueberries  coat lightly with dry cake mix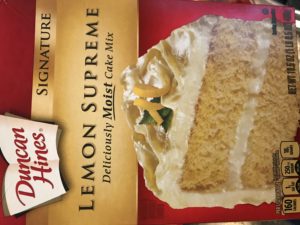 Frosting and Garnish
16 oz cream cheese
16oz powdered sugar
3/4cup unsalted butter, softened
1 lemon – grated lemon peel
1/2teaspoon Salt
4 tablespoons lemon juice

Prep
make cupcakes according to mix Add blueberries
finush with lemon cream cheese frosting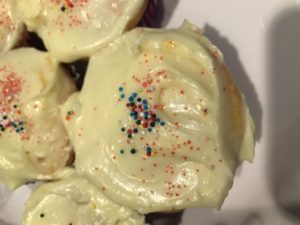 Ila says it's not finished until you add Sprinkles!! You can go with berries instead.