Mediterranean Gin & Tonic
Flavors of Basil, Thyme and Rosemary.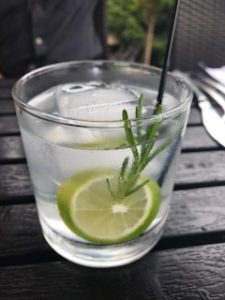 1-2 oz Gin Mare
2 03 oz 1724 Tonic
Squeeze some fresh lime juice
Garnish with a slice of lime and sprig of rosemary.
Serve over ice.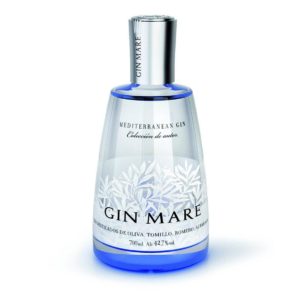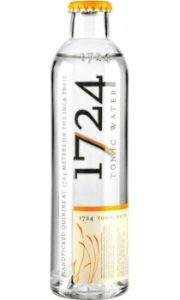 Learn a bit about GIN MARE from The Gin Foundry
A testament to the brothers vision of a locally inspired gin, Gin Mare does indeed taste "Mediterranean". It smells herbaceous, with resinous juniper and thyme dominating. Olives are also apparent. To taste, more juniper with a burst of basil, rosemary and thyme emerge as well as coriander. The combination feels savoury and different to other gins on the shelf, marking Gin Mare as both authentic and original. It can be considered as being part of a very short list of "Herbal" gins, and when served with the right tonic, makes for a delightful aperitivo.
Gin Mare has long been the reference point for a gin that's pushed the boundary of what a gin could taste like, with rosemary, thyme, olive, and basil included in the botanical line up. It's savoury and unusual, balanced and complex. It's also a Spanish Gin made in Spain, something that in due time will help it to establish itself firmly in one of the world's biggest Gin markets.
Made in the small Spanish fishing town of Vilanova, just outside the city of Barcelona, Gin Mare epitomises the Mediterranean spirit.