Thai Curry Coconut Shrimp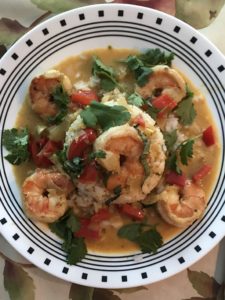 Ingredients
1 – 2 lb Jumbo shrimp , peeled & de-veined
1 yellow onion finely chopped
3-4 cloves of garlic minced
2 inch piece of ginger, minced
1 fresh lime , juice & zest
3 tablespoons red curry paste
2 cans coconut milk
1 bell red pepper, medium dice
Fresh basil
Fresh cilantro
2 cups uncooked Jasmine Rice
2 tablespoons olive oil
2-3 tablespoons of honey
Salt to taste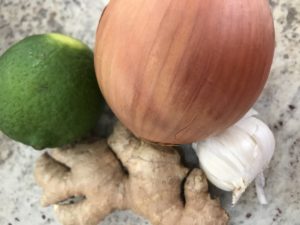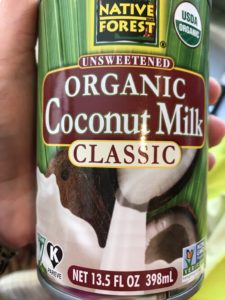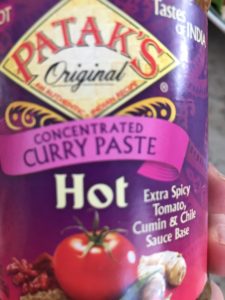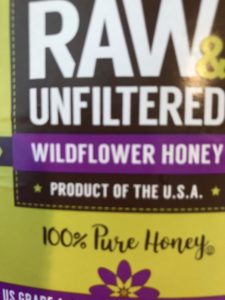 You can  use mild or hot curry paste.  It's a matter of taste.
Prep
Sauté onion, garlic, & ginger in olive oil. When onion is tender add curry paste and stir together, then remove and set aside.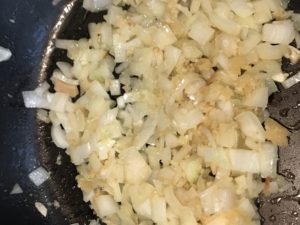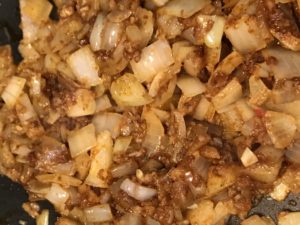 Add shrimp to pan. Sear shrimp and set aside.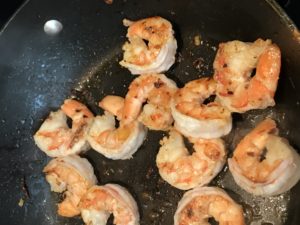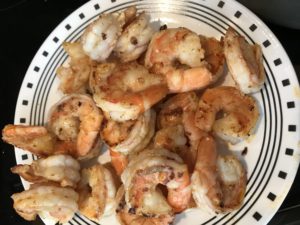 Add red pepper to pan and sauté 4 minutes, then add onion mixture back and stir gently. Add lime juice.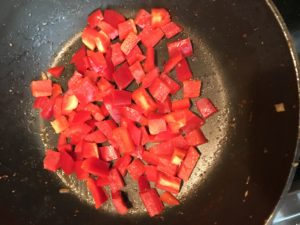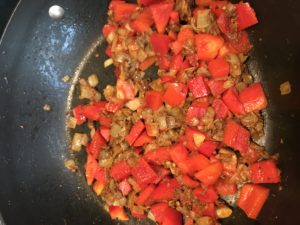 Dump cans of coconut milk into pan. Solid will melt…stir gently with whisk in med-low heat. Bring to a simmer.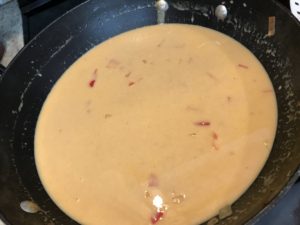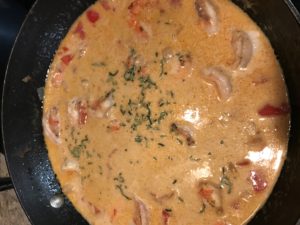 Add shrimp and lime zest. Serve over jasmine rice and garnish with fresh basil & fresh cilantro.