Italian Lentil "meatless"Balls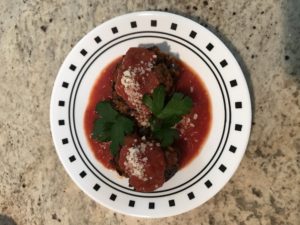 Can be made gluten free or vegetarian.
Ingredients
¾  cup dried lentils

1 can (15 oz) of chicken or vegetable broth

1 cup grated cheese

1 cup seasoned breadcrumbs or gluten free rice flour

3 tablespoons of parsley chopped

3 cloves of garlic minced

1 onion chopped

1 ½ red wine vinegar

1 tablespoon salt

¼ tspn cayenne powder

½ tspn crushed red pepper

2 tbspn tomato paste

1 tspn dried oregano

2 tbspn olive oil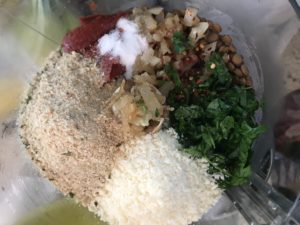 Prep
In saucepan add ¾ cup of dried lentils to 15 oz of chicken or vegetable broth. (Use vegetable if you want to make it vegetarian).  Bring to a boil and then simmer until lentils are cooked. Do not overcook the lentils. Set aside and let cool.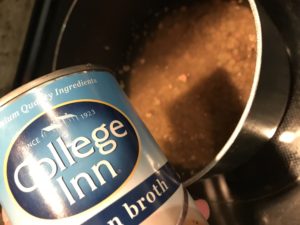 Mince 3 cloves of garlic, finely dice the onion, add to saute pan with a little bit of olive oil.  Cook for 3-5 minutes. Add onion and garlic to lentils. Place onion, garlic, lentils in a food processor.  Add oregano, tomato paste, red pepper, cayenne, salt, vinegar, breadcrumbs (or rice flour if you want to make it gluten free), and grated cheese.  Pulse. Do not overdo it or it will get doughy.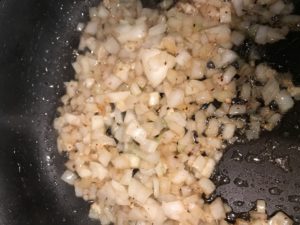 Roll into balls.   Add 2 tablespoons of olive oil to saute pan.  When hot add the lentil balls. Cook on all sides until brown. Place in oven at 400 degrees and bake for 20 minutes.  It is possible that the lentil balls will flatten a bit when cooking. Don't worry you can reshape by hand when they are done cooking and cool enough to touch.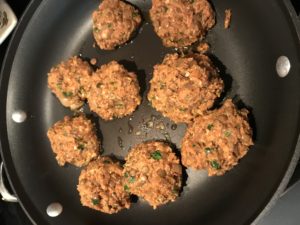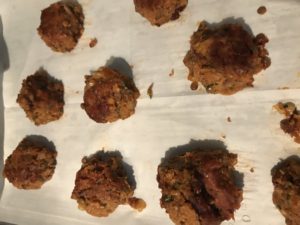 Serve with your favorite tomato or spaghetti sauce.  Delicious!