Asian Sesame with Smoked Salmon
Asian Sesame with Smoked Salmon
This is super easy….especially if you want to eat healthy and have a grab-n-go lunch.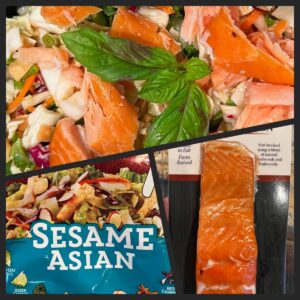 Ingredients
1 bag of Asian Sesame Slaw

1 piece of smoked salmon (or other protein)
Make Sesame Slaw as directed.  You can add extra lettuce and some chopped cherry tomatoes and cucumber if you like.  The slaw holds up for a couple days so you can make ahead and have a couple lunches for the week.  This one is better when it has a little time to sit so the slaw absorbs all the sesame dressing yumminess.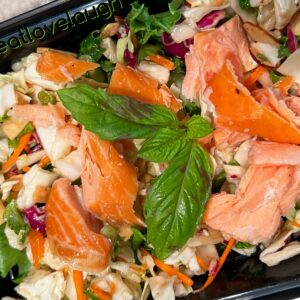 Feel free to add any protein of your choice – grilled chicken, sliced turkey, steak, or tuna