Creativity + Collaboration = A Beautiful

C

atastrophe
Ever wonder how people come up with or create songs? Ever wonder if you have it in you to write, sing, or release a song? Ever wonder where band names come from?
Catastrophe is the title release from Property of a Rich Girl' s album that is expected to be released in spring 2020.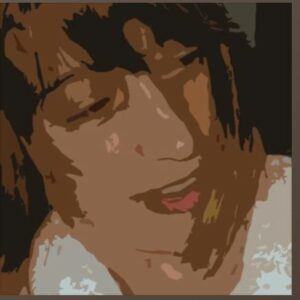 Picture yourself hanging out with your family and the Kentucky Derby is being broadcasted on TV with all the hype about which horse is a long shot and which is a surefire win. And our 7 year old says, "I'd call him Property of a Rich Girl" referring to a thoroughbred they were talking about.
We have made it a priority to find time to do something fun together. And singing in the barn, just rocking out is way we connect to each other and have fun. Research shows that creative people are happier people. Being creative builds new neurological pathways.
We don't ever set out to write a song. It comes naturally and spontaneously from being in the moment and just playing. Dan often plays something on the guitar and I free verse (Dan's likened it to Patti Smith) and sometimes something beautiful comes together. He loves to play around and come up with drum beats, piano riffs and other interesting sounds he can create on pro tools And then, there it is! A song.

We mention the collaboration piece because it is not a solitary effort. Besides the two of us working on the music, our son will put his magic touch on mixing it a bit to give it a richness or fullness that it needs. No, we're not quite the Partridge Family, but we do make beautiful music together.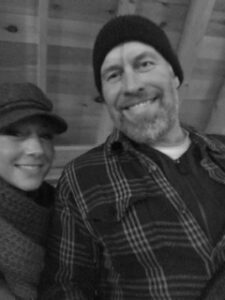 Property of a Rich Girl has it's own sound touching on blues, folk, and little bit of punk. The vocals are moving and the listener feels the realness and vulnerability Property of a Rich Girl evokes in the straight to the point lyrics and original sound. This album captures the beautiful imperfection of us all. It's all about connecting to this human experience and each other.
We hope you enjoy listening to their new release of Catastrophe.
Share and Like Catastrophe