Eggplant Lentil Coconut Curry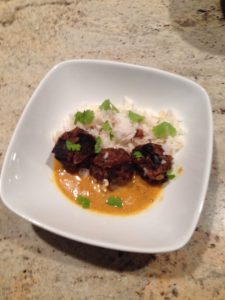 Eggplant & Lentil Balls ingredients
2 cup cooked cooked lentils
3 eggplants
2 garlic cloves
1/2 cup walnuts crushed
1/2 cup grated parmesan cheese
1/2 cup fresh oregano leaves
1 teaspoon cinnamon powder
1 teaspoon ground black pepper
1 teaspoon cumin powder
1/2 tbspn cayenne pepper
1 tablespoon sea salt
1/2 cup seasoned breadcrumbs
Olive oil
Prep for eggplant & lentil balls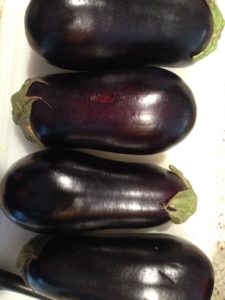 Chop the eggplants in small pieces. Put a large pan on high heat, pour in 3 tbsp olive oil. Add eggplant pieces and season with sea salt and pepper. Cook Until tender. 10-12 mins. Eggplants should be golden on all sides. Let it cool down.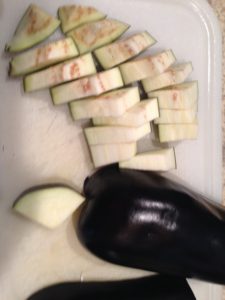 In a food processor, purée eggplant mixture, garlic cloves, crushed walnuts, parmesan cheese, fresh oregano leaves, breadcrumbs, cinnamon powder, black pepper, cumin powder and salt.
Add lentils to purée and mix with spoon.
Do not purée lentils
Roll the mixture in round balls between your palms. The balls should not fall apart. If the mixture is too sticky , you can add some more breadcrumbs. Put them in the fridge for 20 minutes.
you can pan fry quickly then add to oven if you like or just go straight to oven
Preheat the oven to 350 °F. Line meatballs on a baking sheet with parchment paper and back for 15 -20 minutes until golden brown.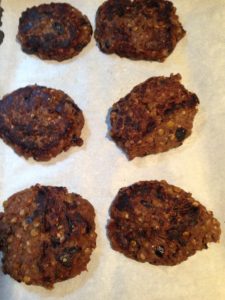 You can make these ahead of time …Tastier the next day.
COCONUT CURRY SAUCE
Ingredients
2 cup cooked french lentils (1 cup dry lentils = 2 to 2-1/2 cups cooked)
4 eggplants (or 1 cup of cooked eggplant)
2 garlic cloves
1/2 cup walnuts crushed
1/2 cup grated parmesan cheese *
1/2 cup fresh oregano leaves
1 teaspoon cinnamon powder
1 teaspoon ground black pepper
1 teaspoon cumin powder
1 teaspoon chilli flakes
1 tablespoon sea salt
1/2 cup breadcrumbs
Olive oil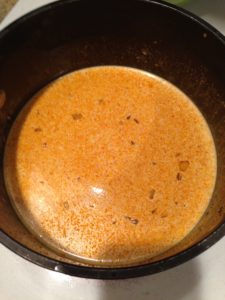 Serve with the basmati rice and coconut curry sauce