The 6th Annual Fairy Festival is a day long event
that takes place on the historic grounds of the
Bellamy-Ferriday House & Garden.
Here's my little Fairy in a tree.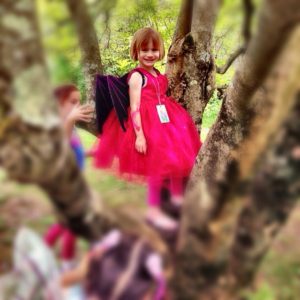 We spent the day making fairy houses, decorating cookies, listening to stories, enjoying a tea party and blowing bubbles.  A great day for little girls.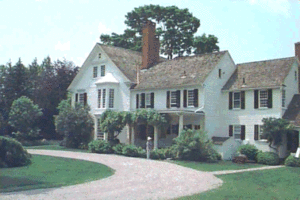 The Bellamy-Ferriday House & Garden embodies the dramatically different passions of two extraordinary individuals: Rev. Joseph Bellamy (1719-1790) and Miss Caroline Ferriday (1902-1990). Rev. Joseph Bellamy was a renowned leader of the Great Awakening, the emotional religious revival of the 1740s. He built the house in two stages, beginning in 1754 and finishing in 1767, as his family, theological seminary, and stature grew. Architectural embellishments were added by Rev. Bellamy's eldest son in the1790s. The 100 acre farmstead with numerous outbuildings remained in the family until 1868.