*eliminate turkey and it will be VEGAN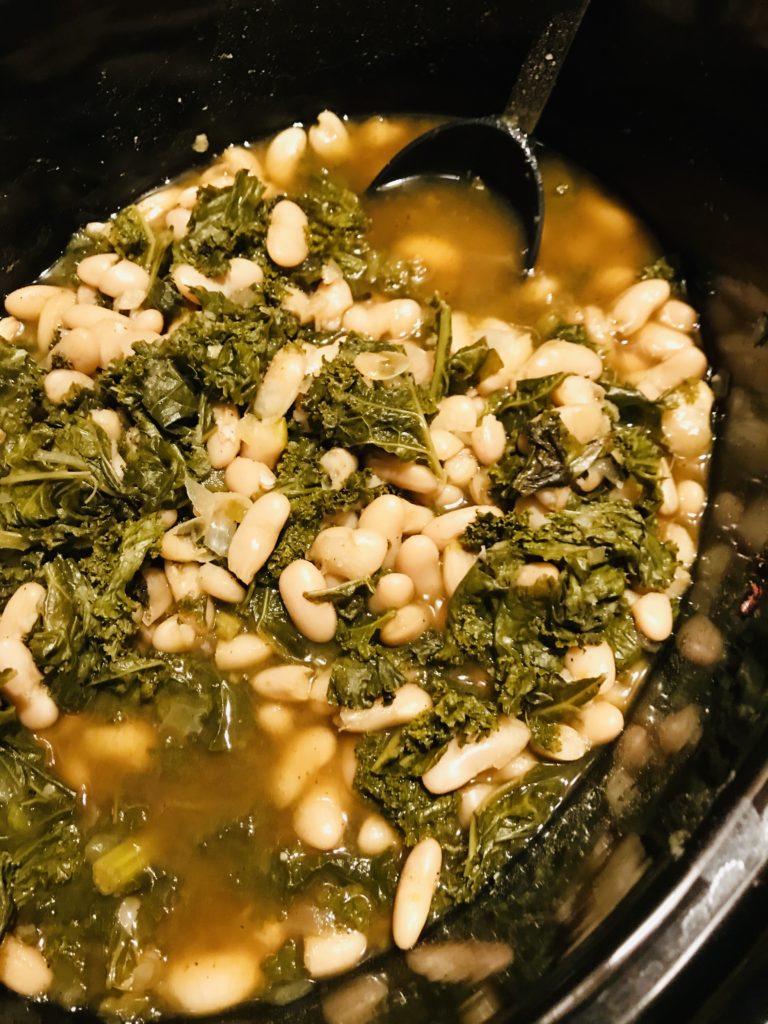 Ingredients
1 lb ground turkey* ( saute before adding to slow cooker)
2 cups dried cannellini beans (soaked overnight)
1 bunch of kale
1 small onion diced
2 cloves of garlic minced
1/2 green bell pepper
1 4oz can of green chiles (use a quality brand)
4 cups of vegetable broth
1 teaspoon chili powder
1/2 teaspoon ground cumin
2 tablespoons extra virgin olive oil
1 avocado peeled, pitted, and chopped
salt & pepper to taste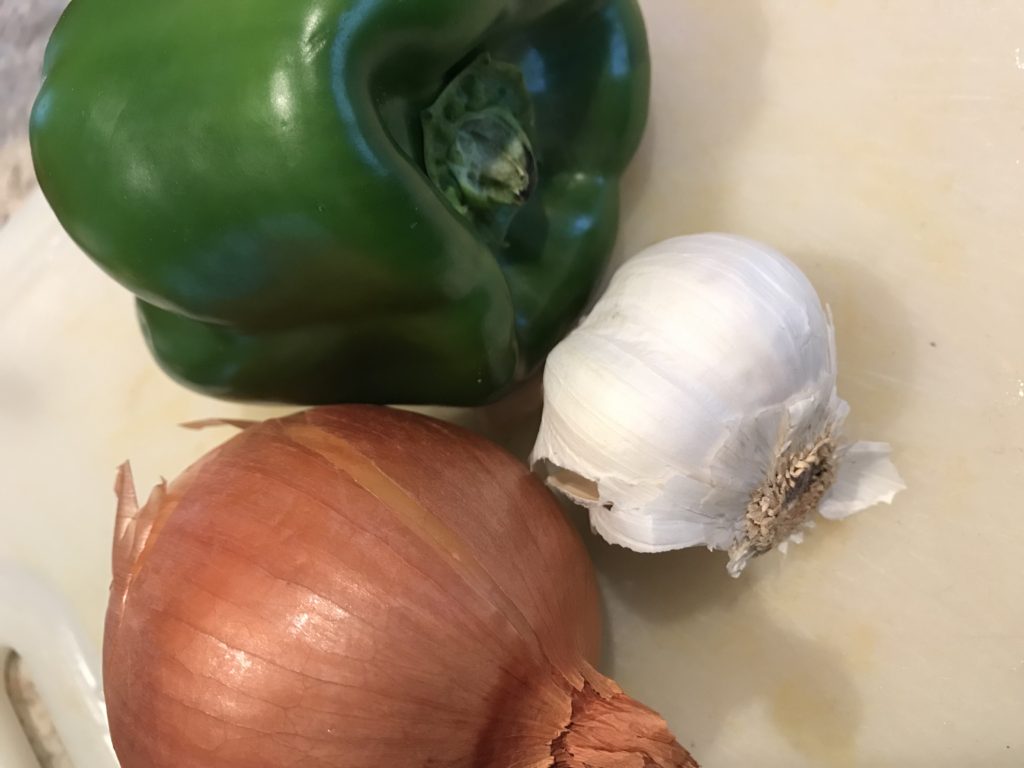 Prep
Soak beans overnight see the link above for information on soaking. 2- 3 changes overnight. Soaking removes lectins from beans. Lectins are plant proteins that cause inflammation. Be sure to drain and rinse well. Watch this youtube video from Dr. Gundry on preparing beans and nightshades.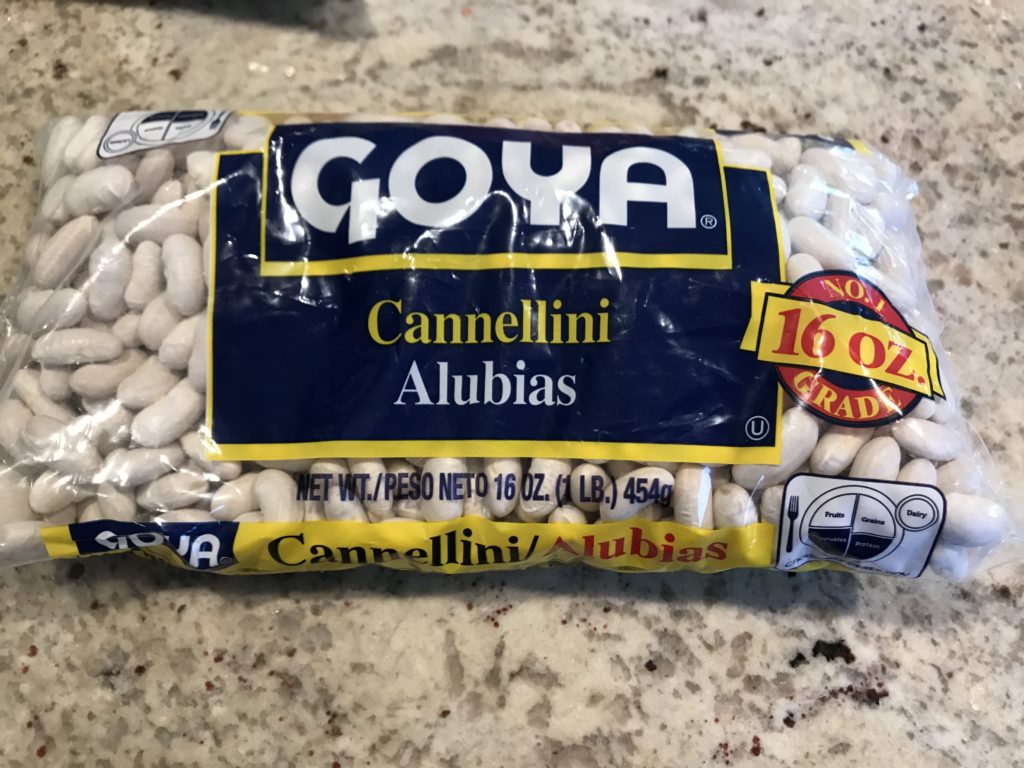 Clean, chop, and de-rib kale. Dice the onion. Remove seeds, skin, and ribs from pepper and chop. Use a vegetable peeler to remove pepper skin. You can save time by purchasing bags of kale at your local market (chopped and cleaned for you).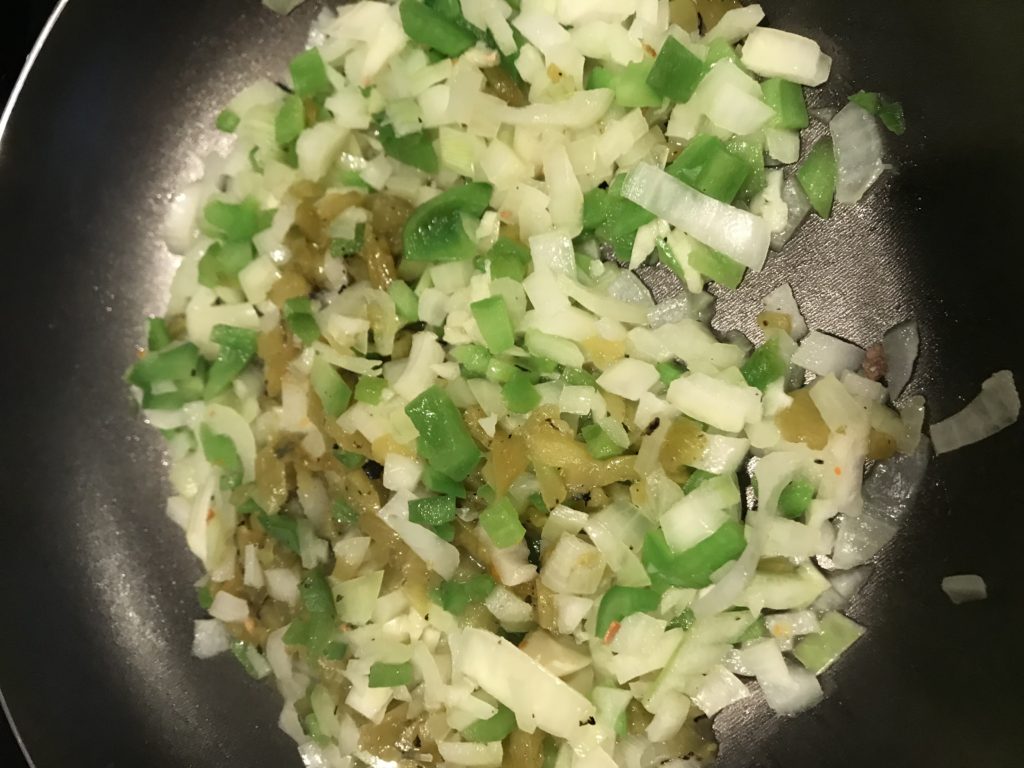 Saute ground turkey. You can saute peppers, onions, and garlic together. Or just add to slow cooker when you add kale, spices, and broth.
In the slow cooker add olive oil and combine, beans, kale, onion, bell pepper, chiles, broth. Mix ingredients and set on low for 6-8 ours. Keep the slow cooker covered.
Serve in bowls, you can add a drizzle of olive oil and some diced avocado. Olive oil has many health benefits and is considered an anti-inflammatory. Be sure to use quality, cold pressed olive oil. Check out this link on the top 10 benefits of using olive oil.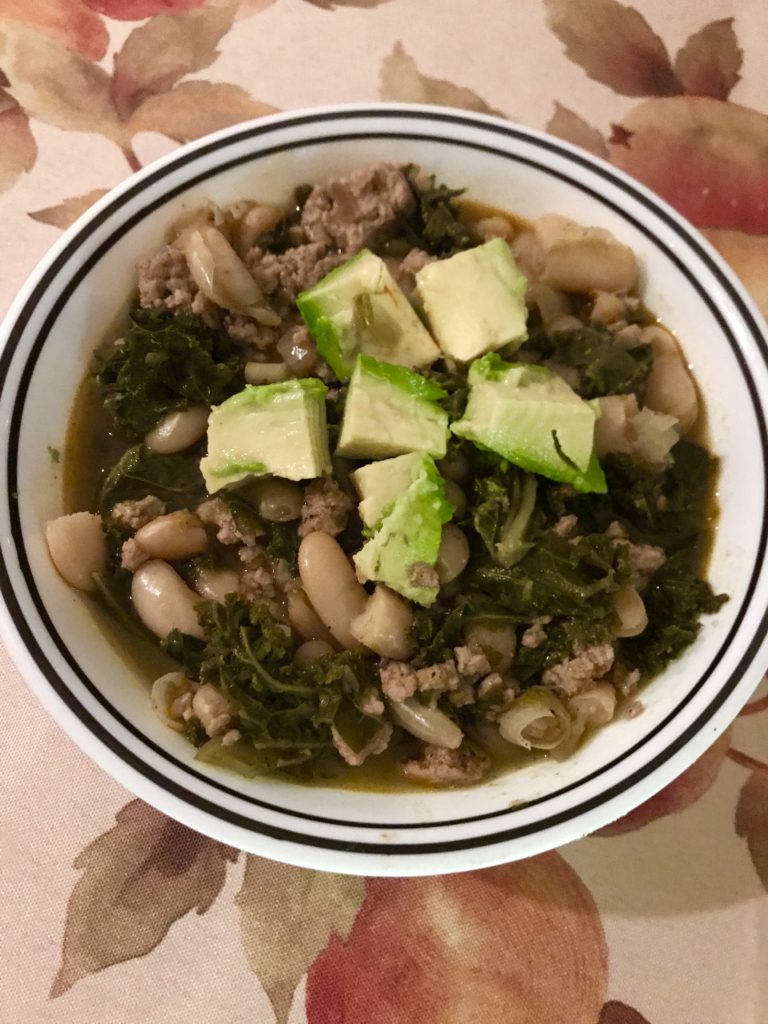 Resources: Healthfact.com, Dr. Gundry Youtube channel, Madeline Given recipes