Lasagna Roll Ups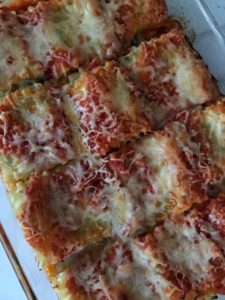 Ingredients
3 cloves garlic
1 onion medium – finely chopped
2 tspn dried oregano
1 carrot grated fine
2 tspn  parsley chopped
1 package frozen spinach thawed and drained ( 10 0z)
2 cans of san marzano plum tomatoes ( 28 oz each)
1 egg
1 package of lasagna  noodles
salt & pepper
2 1/2 cups shredded whole milk mozzarella ( keep 1/2 cup for the topping)
2/3 cup grated Parmesan cheese
15 oz whole milk ricotta cheese
1/4 tspn ground nutmeg
olive oil
Prep
Mix ricotta,   2 cups of mozzarella cheese, Parmesan cheese,  spinach, egg,  nutmeg, salt & pepper together. Set aside.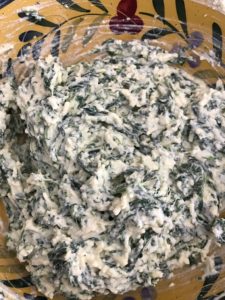 Make sauce –  cover bottom of pan with olive oil and add minced garlic, shredded carrot and onion to sauce pan.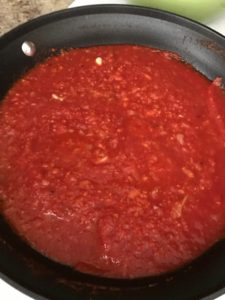 When it's translucent add the tomatoes, oregano, salt and pepper.
Cooke the lasagna noodles about 1/2 way.  Set aside on parchment paper until ready to use.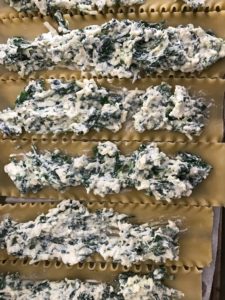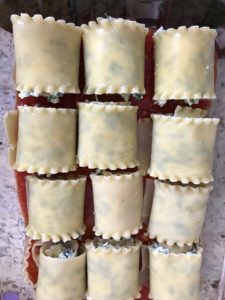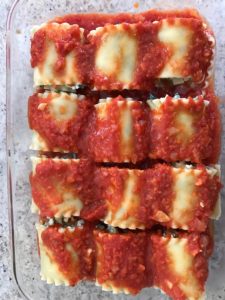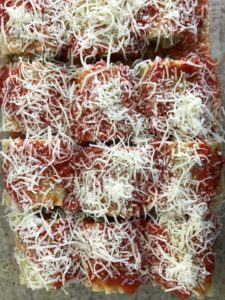 Coat the bottom of a glass baking dish with sauce.  Put 2 tablespoons of cheese filling on the noodles and roll. Place in the baking dish, cover with sauce and sprinkle remaining cheese.  Cook at 350 for 35-45 minutes.
Add extra sauce on the plate and serve.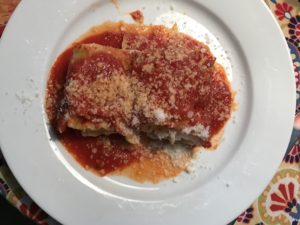 Kids LOVED these!!!