sauerkraut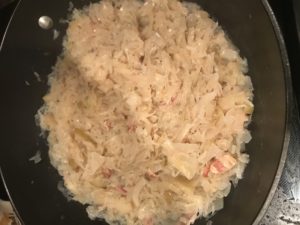 ingredients
1 medium onion -medium dice
1/2 apple -medium dice
2 stripe  of bacon -cut into small pieces
1/2 cup Pinot Grigio or decent table wine  (do not use Chardonnay)
1 lg can of sauerkraut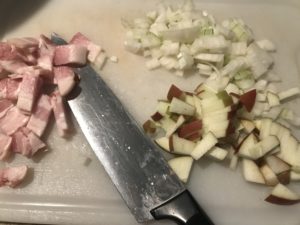 prep
Heat large pan to medium. When pan is hot add chopped bacon and cover. Stir occasionally until brown on both sides.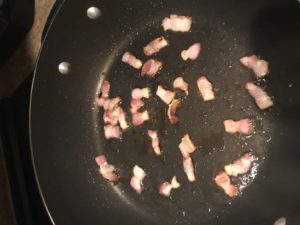 Add Apple and onion and stir to coat with bacon fat.  Cover and cook until onion is translucent.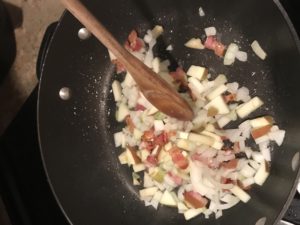 Add entire can of sauerkraut (with liquid) and 1/2 cup of wine  to mixture.  Mix all together   Cover and bring to boil.  Keep covered and turn heat to low and continue to cook until most of the liquid is absorbed.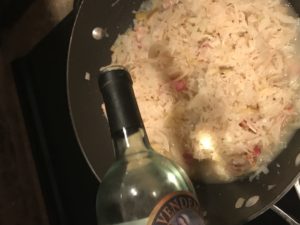 Serve with  your your favorite sausages, Kielbasa, or hotdogs