Super Easy Black Bean Soup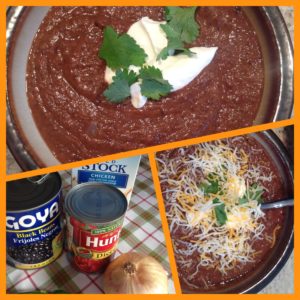 ingredients
2large cans black beans (rinsed) 28 oz each
2cans diced tomatoes 15 oz each
1 onion diced
5 cloves of garlic minced
2 jalapeños Finley chopped
1 carrot finely chopped
1 tablespoon Cumin
3 tablespoons Oil
1 – 1 & 1/2 cups Broth (chicken or veggie)
Fresh Cilantro
Sour cream
Shredded cheddar or pepper jack Cheese
Prep
Saute onion, garlic, carrot and jalapeños in oil ( I used avocado – anything would work). When veggies are soft add cumin.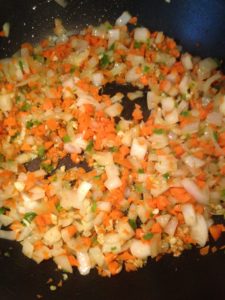 Then add beans and tomatoes. Add broth and let simmer 10-20 mins. Purée in blender if you like. You can do 1/2 & 1/2 if you prefer a chunkier soup.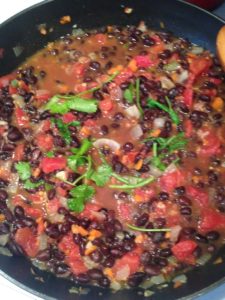 GArnish with fresh cilantro, a dollop of sour cream and some shredde cheese.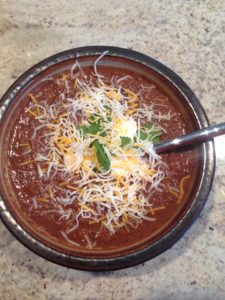 Pairs well with a Pettit Syrah, some tortilla chips or a cheese quesadilla .