Pistachio nuts are great for snacking on and can also help to combat
stress and anxiety in the long run.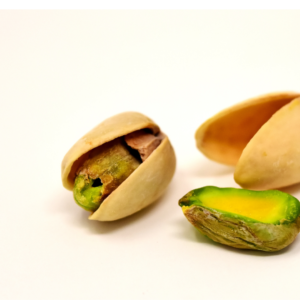 Studies have found that simply eating two small, snack-size portions of pistachios per day can lower vascular constriction when you are stressed, putting less pressure on your heart by further dilating your arteries.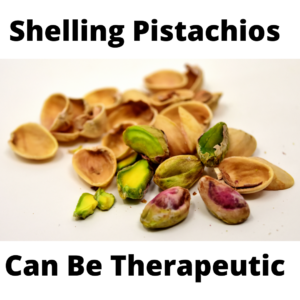 Along with this, the rhythmic, repetitive act of shelling pistachios can actually be quite therapeutic!
A big favorite of mine because when I eat pistachios,  I am always reminded of my Dad shelling pistachios in the kitchen and my Aunt Carolyn's super delicious pistachio cake.