Roasted Spring Beets over Arugula with Gorgonzola & Walnuts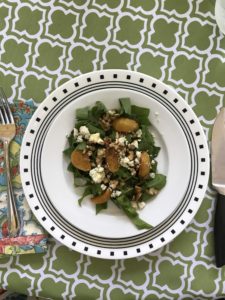 Ingredients
8-10 oz of arugula
1/2 cup walnuts chopped
1/2 gorgonzola cheese crumbled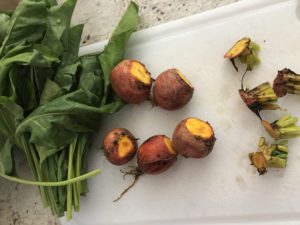 Prep
Preheat the oven to 400 degrees.
Remove the tops and the roots of the beets.  Peel beets.  Cut the beets in 1 1/2-inch pieces.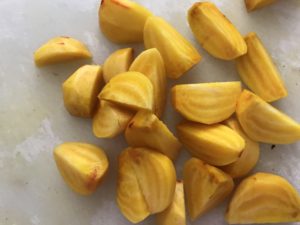 Place beets in a bowl and toss with oil, thyme, salt and pepper.  Place beets on a baking sheet. . Roast for 35 to 40 minutes, turning once or twice.   Remove from the oven and immediately toss with the vinegar and orange juice. Sprinkle with salt and pepper and serve warm.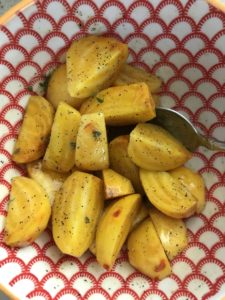 Serve over arugula, with gorgonzola cheese, walnuts and drizzle with olive oil.  Season with salt & pepper.